The premium kitchen that enhances the quality of life.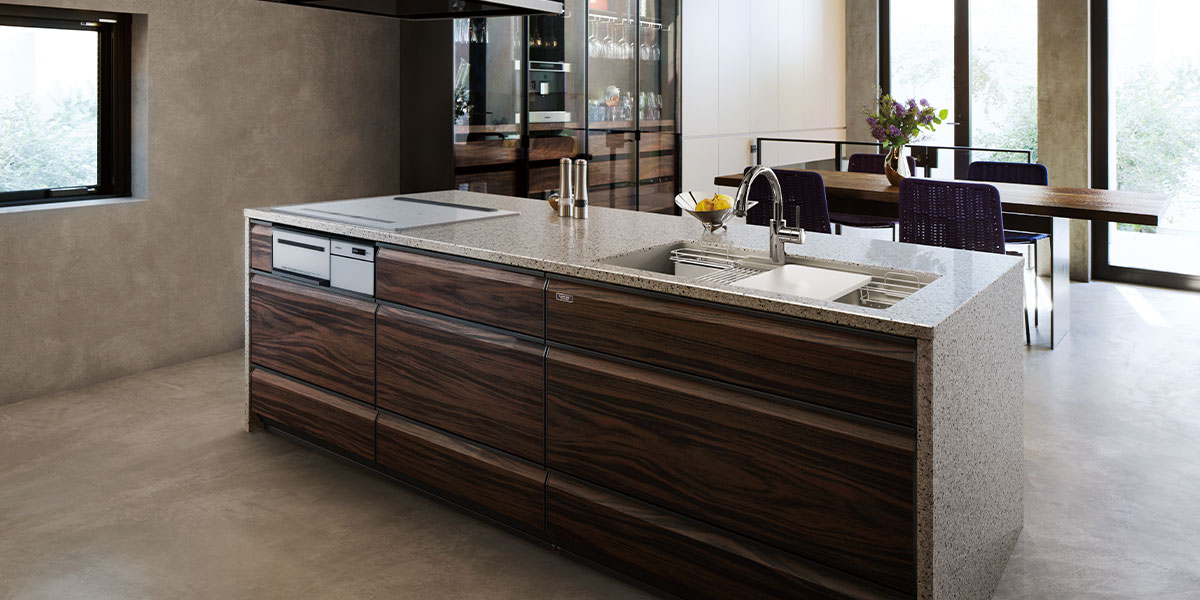 Acrylic Utility Sink
Acrylic Utility Sink is made of acrylic artificial marble stone, featuring a seamless sink and drain outlet eliminating gaps,
with excellence in use and cleanability.
With no gap between worktop and sink present, the joint part of them is easy to clean.
Base Cabinet Storage
The multi-story cabinet can store a lot of items, making the best use of the space at the front and back of the drawer.
Cooking cabinet

The cabinet has five-story slides, providing abundant storage space.

Enamel inner slide

The inner slide can use its inner space efficiently.

Enamel inner tray

Even the inner top space of the drawer can be used efficiently.

Front pocket

A space in front of the sink is usable for small items.
Eye level rack
The system elevating rack, "Eye level rack", can be lowered to the eyes' height, which provides a better view of the inside of the rack.
Enamel Wide Storage Unit
The flat-sided cabinet unit has a sufficient space at the backside of its doors.
The bottom of the door and drawer is partly enameled and its beauty remains unchanged.