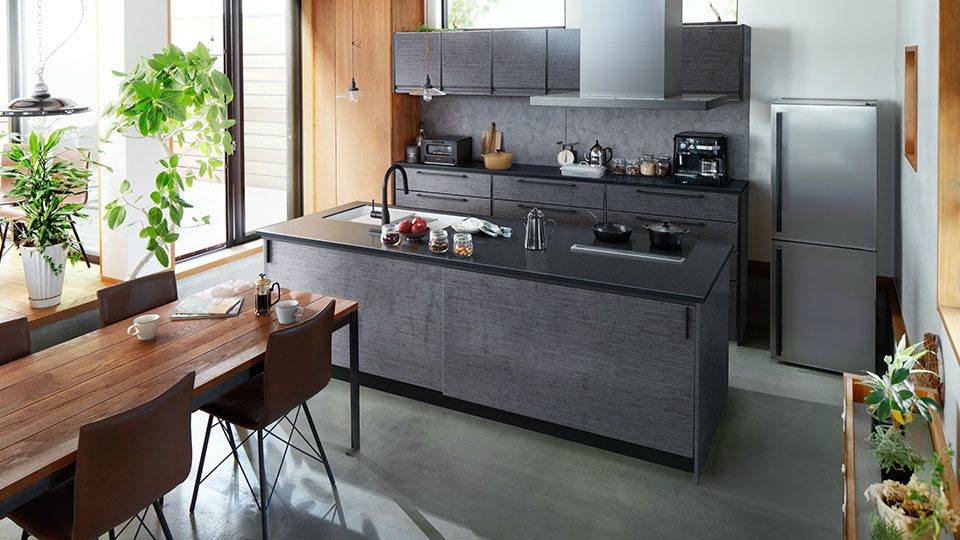 Concept
An irreplaceable treasure-like space
filled with enriched moments

Makes ordinary days special

When I stand here at the start and end of each day, my "switch" turns ON!
Every day keeps me busy, but I want to treasure each moment to the fullest.
For me, this is the "kitchen that enhances my everyday life".
Treasia and interior design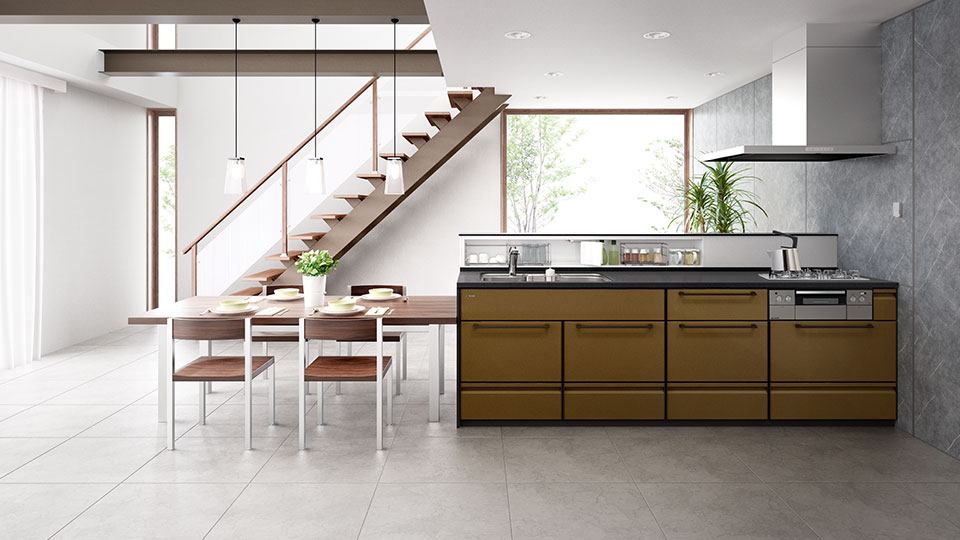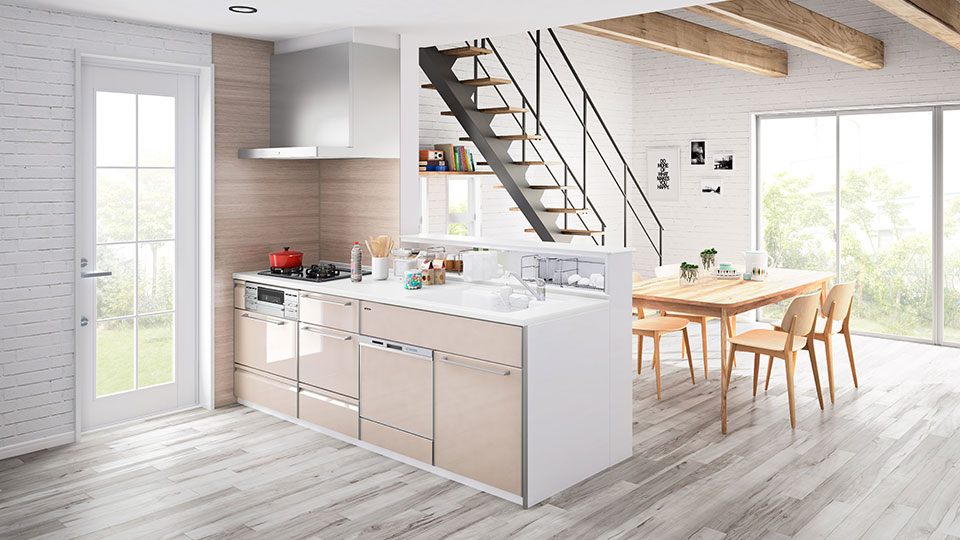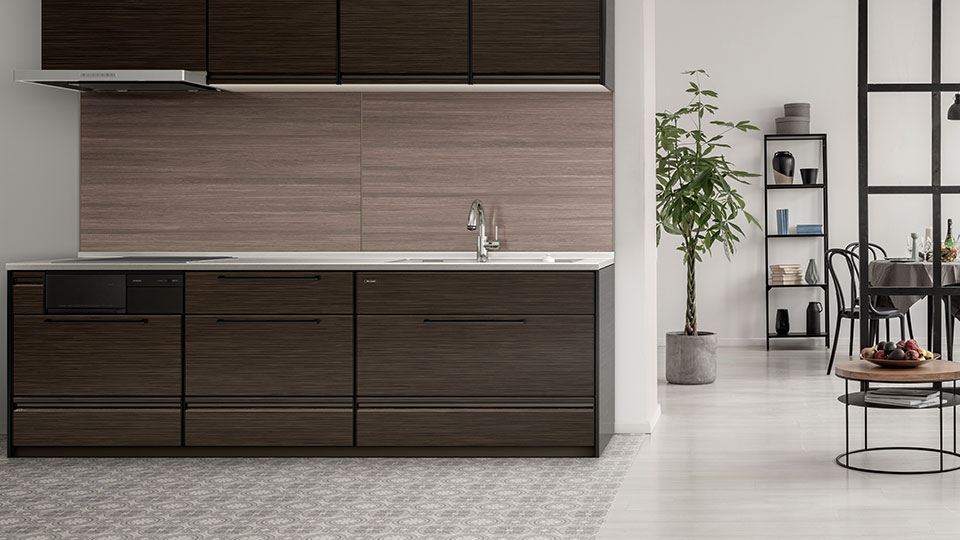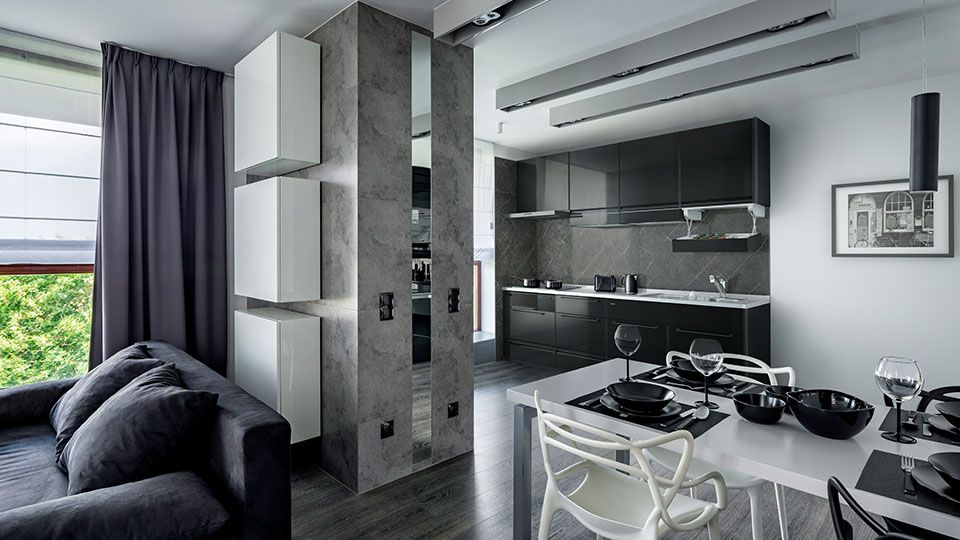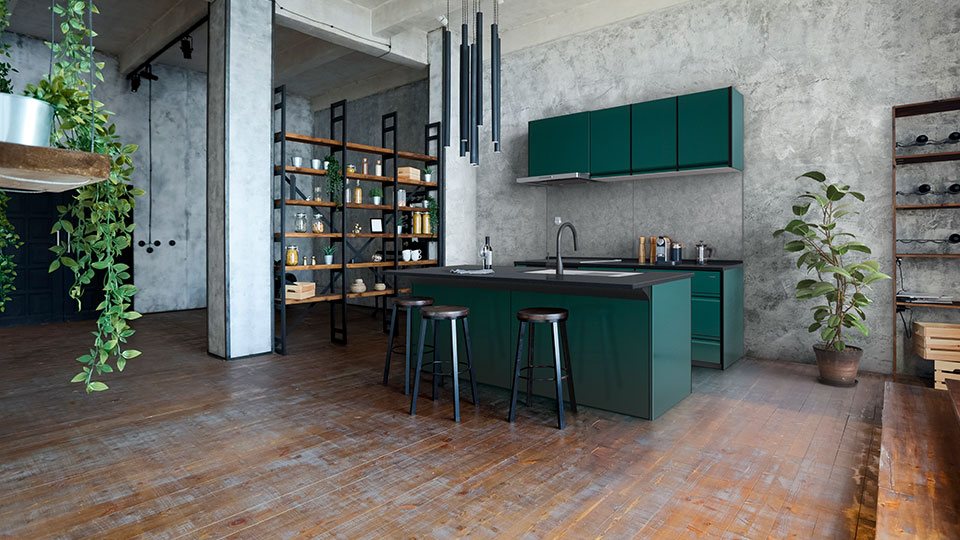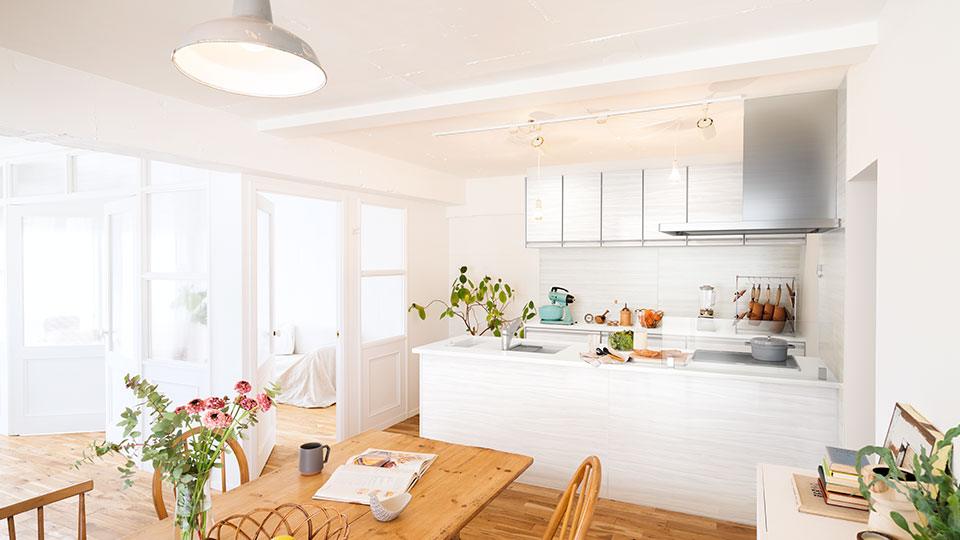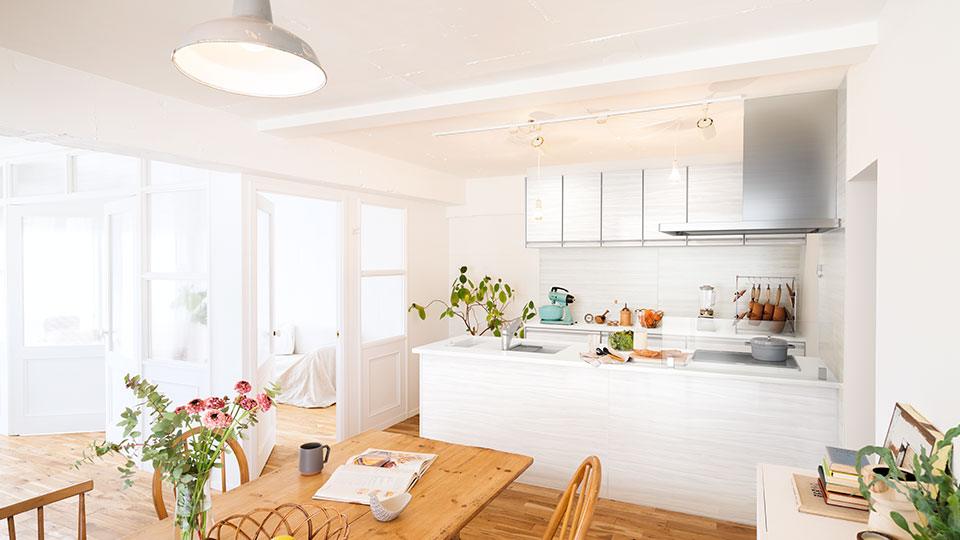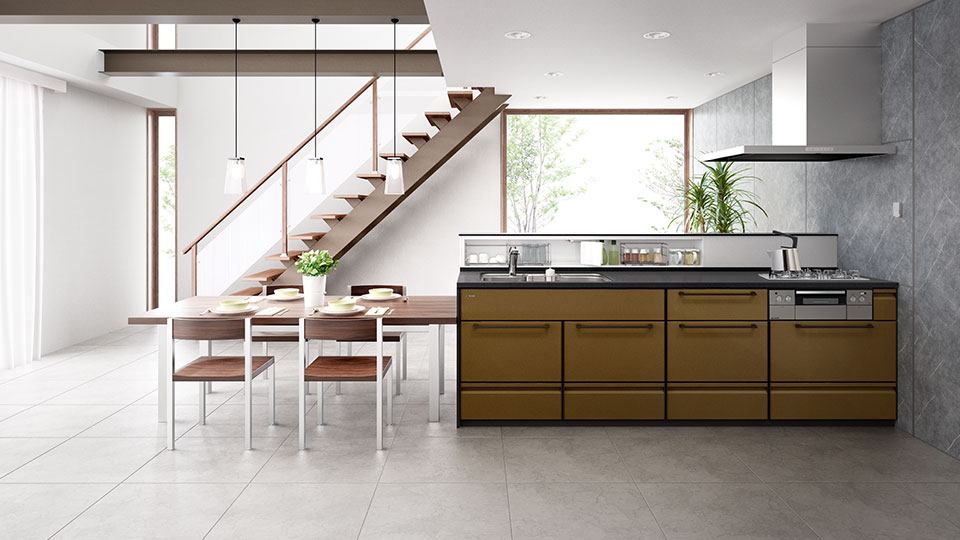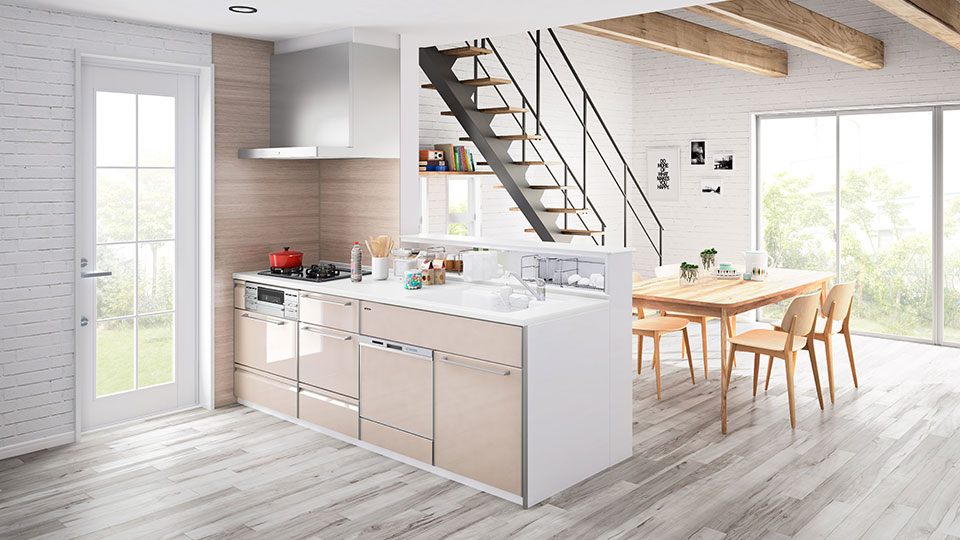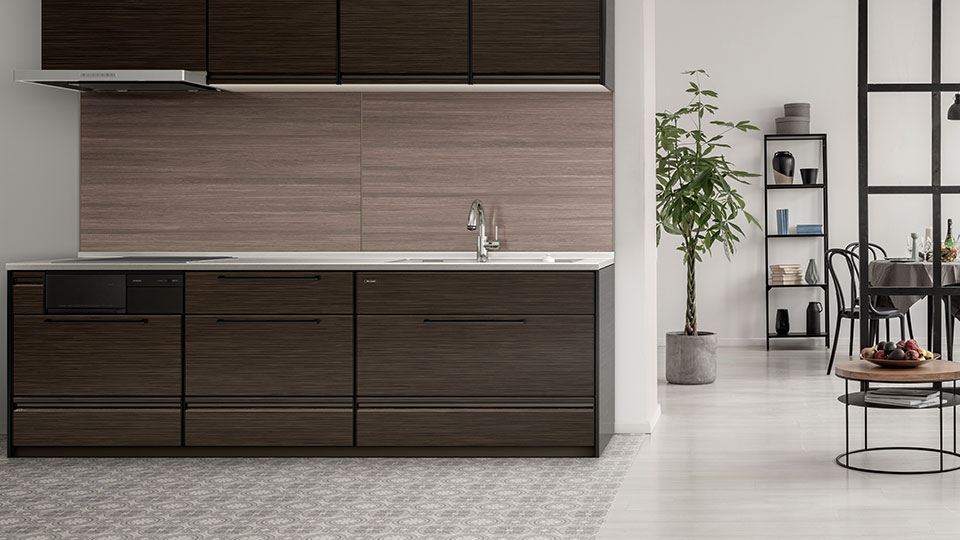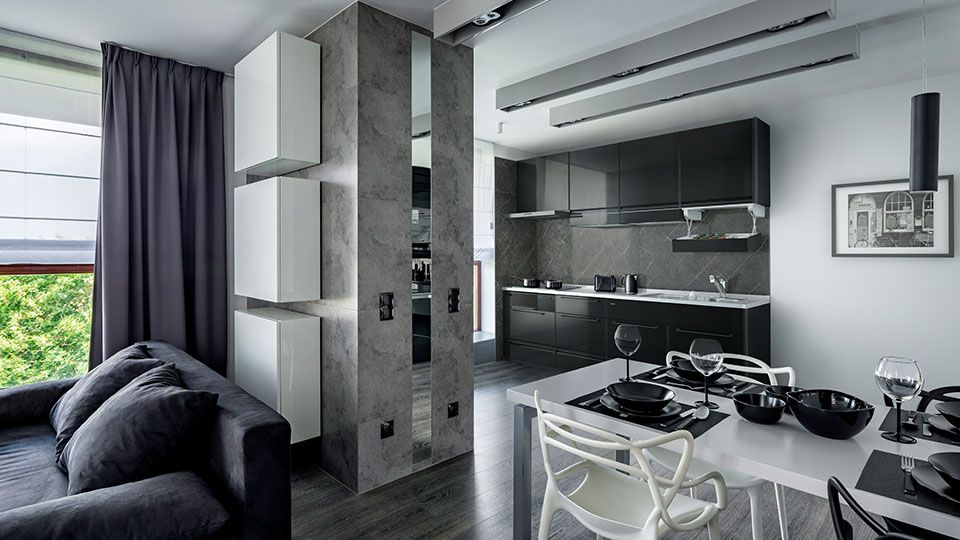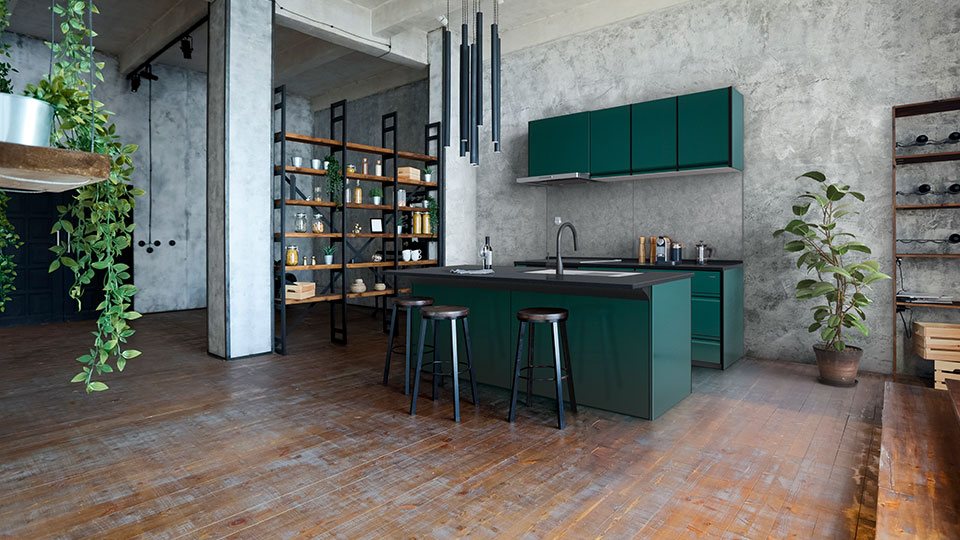 Features
Convenient magnetic tools

It is convenient that often-used items such as a ladle can easily be reached.
The wall panels are magnetic and can create free storage space.

Easy to take out pots when stored upright.
The partitions are magnetic and can be positioned freely and conveniently.

Easy cleaning

Oil-based permanent marker ink (resembling oil stains) can be wiped off with a damp cloth. Oil stains on the kitchen wall panels can also be cleaned off.

Stains on the acrylic artificial marble stone sinks can easily be cleaned off with detergent.
Oil-based permanent marker ink (resembling oil stains) can be cleaned off with detergent and rinsed off with water.

I tend to feel troublesome to clean a range hood because it gets easily stained with oil. That's why I chose an enameled range hood that is easy to clean.
Another advantage is that the range hood parts can easily be removed and washed in a dishwasher.
Color choices
Group1
CONCRETE GRAY

CONCRETE WHITE

ANTIQUE BORDEAUX

ANTIQUE BRONZE

MIX WOOD WHITE

MIX WOOD DARK

WALNUT WHITE

WALNUT GREGE

WALNUT BLACK

PEARL PINK

PEARL IVORY
Group2
BLACK

BLUE GREEN

BEIGE

FLORAL IVORY

BROWN

LIGHT PINK

WHITE
Handle design
You have a choice between two different types of handle.
Bar handle

Integrated handle
Door molding color
You have a choice of door molding color from silver or black.
Silver molding

Black molding