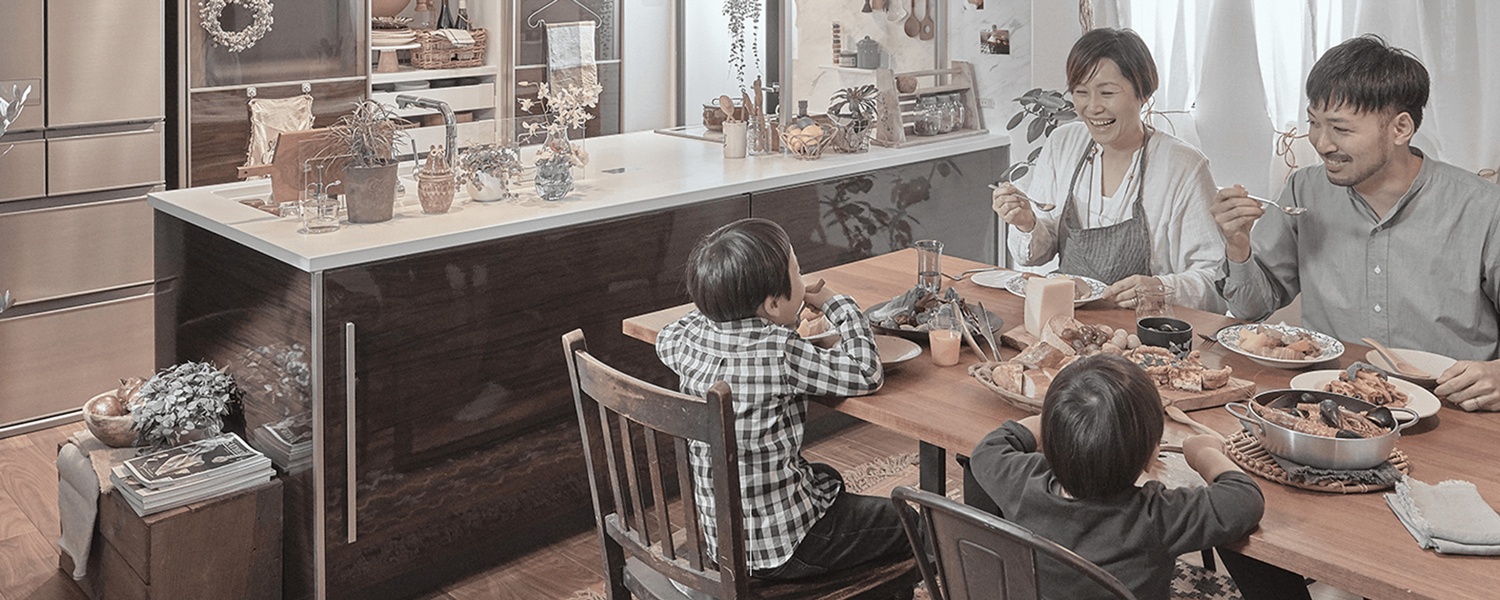 Brand
Living with good-quality things helps us enjoy our lives.
This sense of aesthetic has encouraged us to devote ourselves to manufacturing high-quality enameled products.
Only enamel can make us have this feeling.
TAKARA STANDARD's enameled product has reasons to be "loved" all the time.
"Beauty"

Enamel is a safe, easy-to-use, and reliable material for adults and children. Even after 10-20 years of use, the beauty will remain intact, the same level of the brand-new.

"Comfort"

Any dirt is easy to clean off.
Magnets create flexible storage space.

"Durability"

Enamel is a material of glass and steel, durable and excellent in scratch resistance. The enamel does not discolor or burn from heat.
We regarded contributing to the improvement of everyone's quality of life as our top priority.
In our quest, we came across an unprecedented material: a high-quality enamel.
The more you use the enamel product, the more enjoyable your life itself will be.
An essential for people who love their life.
TAKARA STANDARD's enameled products to be "loved" by customers indefinitely